YOUR MONEY IS GOING TO:

Adventist Development & Relief Agency (ADRA) New Zealand is an international development and humanitarian organisation committed to supporting communities in disadvantage and distress.
With a presence in 12 countries throughout Asia and the South Pacific as well as in our own backyard of New Zealand, ADRA impacts hundreds of thousands of lives each year.
At home ADRA supports families through health and parenting programmes, family budgeting courses and job skills training.
Overseas, ADRA empowers communities through education, health, income generation, agricultural and water and sanitation initiatives.
You are secure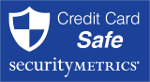 We Accept


Processing Payment. Please wait...